Fabricated Rear End Housing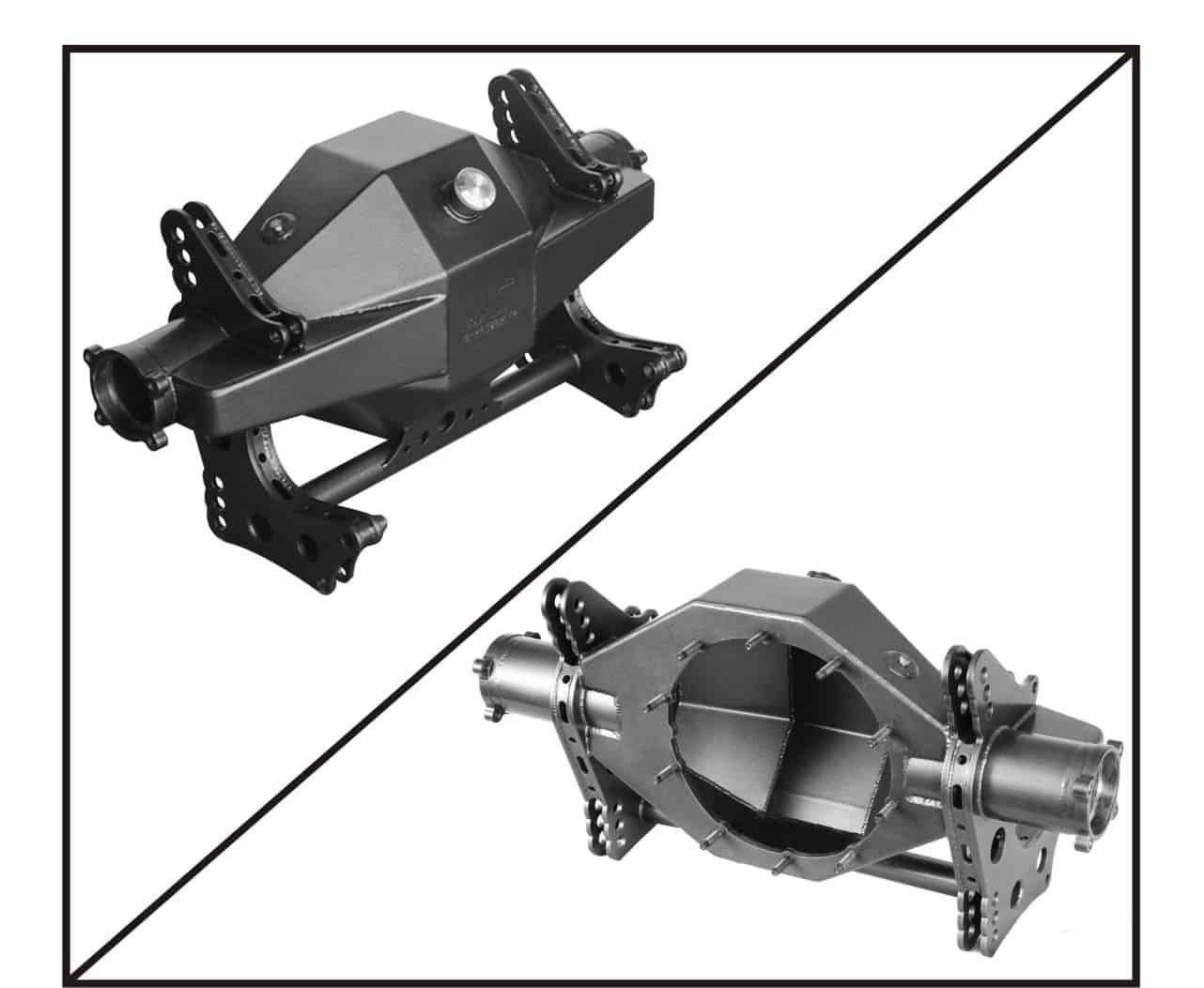 Chassis Engineering offers custom fabricated 9″ housings. Available in mild steel or chrome moly. These fabricated rear end housings are among the toughest on the market today. The laser cut, diamond design housing features 3/8″ thick multi-layer face plate and internal axle tube braces. All Chassis Engineering fabricated housings include housing ends and center section studs. Moly housings utilize 3-1/2″ x .250″ wall CHROME MOLY tubing while the Mild Steel housing utilizes 3″ x .250″ wall Mild steel tubing.
Picture Illustrates complete housing with brackets, cross support and bracket straps.