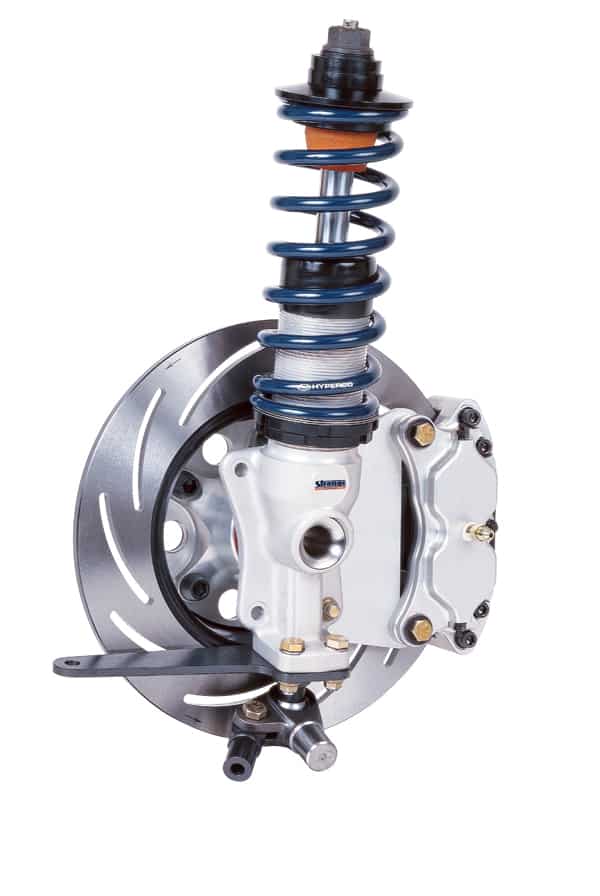 Whether you are building a new drag car, or just need to freshen up an existing car with an improved front suspension, Strange Drag Racing Struts are the optimum foundation for any lightweight drag race suspension.
Manufactured from 2000-Series aluminum, each Strange Strut is carefully assembled using a large, hardened steel strut shaft that has been fully refined and polished to a chrome finish. This makes the strut both strong and lightweight. Strange Struts are available with stud (most common) or eyelet (upper) mounts in your choice of single or double adjustable configurations. Single adjustable struts allow external extension variations with the turn of a knob. Double adjustable struts provide external adjustment of extension and compression.
Three basic configurations are available…Forged Aluminum Race Strut, The "Ultra" Strut and The "GT" Strut.  
If you have any questions before ordering call our tech line for assistance.